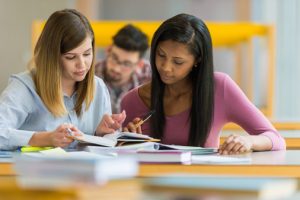 Vocabulary acquisition is part of learning in every content area. Learning vocabulary can be especially important for English Language Learners (ELLs) for learning content and becoming English-proficient. This tip sheet gives teachers strategies for supporting their ELLs' vocabulary development. It is a must-read for any teacher of ELLs!
Middle School Matters Field Guide Alignment
Reading and Reading Interventions
Reading Principle 2: Teach word-meaning strategies within content area classes.
---
More Tools for Teaching Vocabulary
Vocabulary Instruction Lesson Plan: Choosing Words to Teach, Grades 5–8
Explicit and robust vocabulary instruction can make a significant difference when we are purposeful in the words we choose to teach our students. The goal in explicitly teaching these words is to help students gain ownership of the words by developing a deep understanding of them, improving students' ability to comprehend text. These short PD sessions developed by the Vaughn Gross Center for Reading and Language Arts at the University of Texas Austin break down the vocabulary instruction into chunks that can be delivered to teachers as they begin the implementation process. Lesson plan content includes: materials needed, suggested preparation knowledge, handouts, and a detailed script. There are a total of four PD module:
Choosing Words to Teach Grades 5–8
Defining Vocabulary Words Grades 5-8
Examples and Nonexamples
Deep-Processing Activities
Lesson Plan: English Learners in Content Area Classes- Social Studies
These social studies lesson plans were developed by the Center for Research on the Educational Achievement and Teaching of English Language Learners (CREATE Center). Each Unit contains five lesson plans comprised of: student learning objectives, key vocabulary, teacher and partner-led reading passages, practice applications, and lesson assessments. The lesson plans incorporate instructional practices for English learners in seventh-grade social studies identified and investigated during a 5-year period and associated with improved outcomes in content knowledge and vocabulary acquisition.
Lesson plans are provided for the following units:
Unit 1: The Texas Revolution: Part I
Unit 2: The Texas Revolution: Part II
Unit 3: The Republic of Texas
Unit 4: From Republic to Statehood
Unit 5: The Mexican War
Unit 6: Slavery Divides the Country
Unit 7: The Civil War
Unit 8: Pink and Say
Unit 9: Reconstruction