The Middle School Matters team is pleased to offer FREE SUPPORT to middle schools in central Texas!
As part of an Institute of Education Sciences (IES)-funded research project, our team (in collaboration with current middle school educators) is developing a professional development (PD) model specifically for middle schools to help them implement research-based reading practices in content areas, including English/language arts, science, and social studies.  
This PD model includes: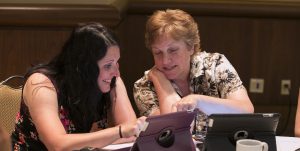 Professional development that goes beyond "sit and get" and includes in-class lesson demonstrations, coaching, and lesson planning support
Follow-up support informed by teacher needs
User-friendly instructional tools and resources co-designed by researchers and educators
An updated Middle School Matters Field Guide, which identifies and describes reading practices proven effective by rigorous research
PARENTS' FREQUENTLY ASKED QUESTIONS (English)
PREGUNTAS MAS FRECUENTES DE PADRES (Español)
We've Been Providing Support Since 2013
The Middle School Matters Institute has provided in-person support to 21 schools and remote support to over 100 schools since 2013.  We're combining our "lessons learned" over the years with the expertise of a nationally-renowned Advisory Board and current educators to design a new and improved version of our professional development so that we can continue helping schools across the nation.
Watch this short video to hear how Middle School Matters supported one Texas middle school.
PD Topics
Schools will receive PD focused on research-based literacy practices that can be used in all ELAR, science, and social studies classrooms during the 2019 – 2020 or 2020 – 2021 school year.  Topics may include:
Question writing as a way to support reading comprehension
Essential Words Routine (vocabulary)
Get the Gist (main idea) and summarization
Text reading formats and strategies
Benefits
Schools will receive:
Stipends for all participating teachers and instructional leaders
A Middle School Matters Coach, who will coordinate all support activities with your assistance and collaboration
On-site professional development, PLUS in-class modeling of strategies and refinement PD via PLC/department meetings
Copies of the MSM Field Guide and access to other instructional materials not yet publicly available
A final data report showing the success of the project
Continuing Professional Education credits for teachers that attend PD
The school will incur NO COSTS, as all activities are covered by funds provided by the Institute of Education Sciences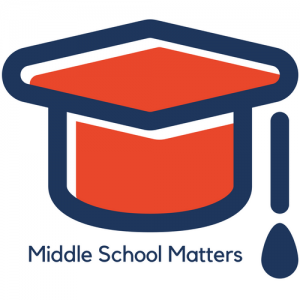 Ultimately, schools that engage in MSM Support will receive a year of completely customized HIGH-QUALITY support at their campus for absolutely FREE.
ELA, science, and SS teachers will receive materials and professional development focused on research-based practices that help them engage and support students' text reading in their classes.